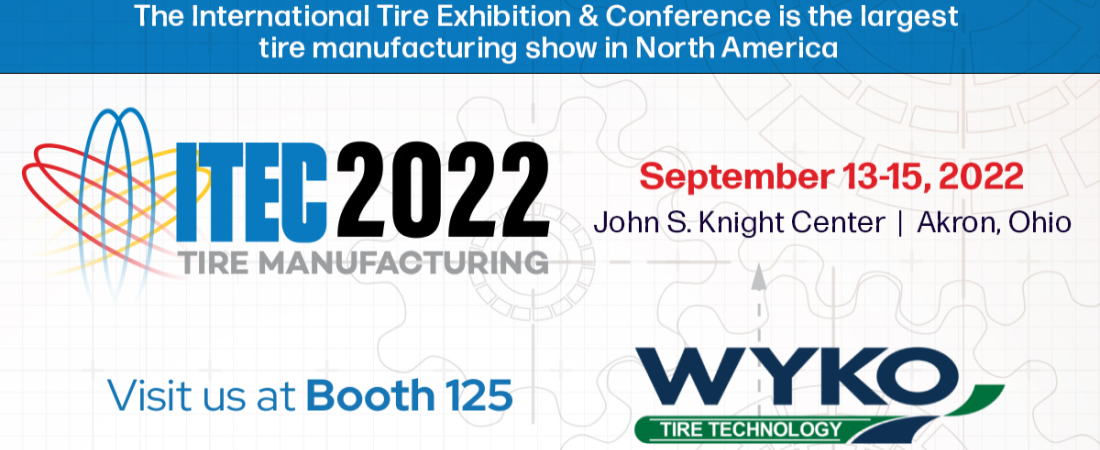 WYKO will be exhibiting at the 2022 International Tire Exhibition & Conference (ITEC) in Akron, Ohio September 13-15.
We look forward to seeing you at booth 125 in the John S. Knight Center.
ITEC is North America's premier tire manufacturing conference where tire manufacturers, suppliers, and manufacturing technology providers can meet to discuss industry challenges and showcase their technology.